Best Online Stock Brokers for Beginners
We have a list of the best and most reliable online brokers for newcomers.
Updated: December 7, 2023
If you are thinking about becoming an investor, there are many things that you need to consider. Firstly, you need to ask yourself why you are doing it. What do you think you can gain?
What is your ultimate goal? Are you willing to put in the energy and effort to meet that goal?
1
eToro: Commission-Free Stock Trading Platform
Get investment ideas from 30M users and invest on a trusted and friendly platform.
Once you have answered those questions, the next thing you should figure out is how you will invest. This is a very pivotal and vital part of your investment journey. Everyone has their favourite method of investing. Back in the day, people would simply call their broker and make orders that way.
With the invention of the internet and especially the invention of smartphones, investing has never been easier. There are now more options than ever before when it comes to entering the marketplace. But this means that you have more options and more pressure to make the right choice.
Best Online Brokers for Beginners
There are multiple online brokers that are willing and waiting to help you invest and teach you everything you need to know about investing.
But which online broker is the best choice for someone who has never put their money down before?
Below, we have a list of the best online brokers for newcomers.
*Pepperstone Disclaimer: Between 74-89 % of retail investor accounts lose money when trading CFDs. You should consider whether you understand how CFDs work and whether you can afford to take the high risk of losing your money.
**IG Disclaimer: Spread bets and CFDs are complex instruments and come with a high risk of losing money rapidly due to leverage. 68% of retail investor accounts lose money when trading spread bets and CFDs with this provider. You should consider whether you understand how spread bets and CFDs work, and whether you can afford to take the high risk of losing your money.
***eToro Disclaimer: eToro is a multi-asset investment platform. The value of your investments may go up or down. Your capital is at risk. Other fees apply. For more information, visit etoro.com/trading/fees.
1. Pepperstone
Pepperstone is one of those online brokers that is all too often overlooked. Here's the thing – it's really a pretty great choice, especially for beginners. All too often the big guys take the spotlight, though, leaving Pepperstone in the dust. But not today.
Pepperstone does have a slightly higher minimum deposit, but it's not outrageous. Most beginners will likely be able to come up with the minimum.
This platform is very smart and engaging, providing beginners with tons of great information to really make the most of their trading experience.
You can set up price notifications for stock watches, monitor key signals in the market, and even scalp from others in some cases. Where some online brokers only have mobile or only have desktop, Pepperstone brings you mobile, desktop, and web access.

Between 74-89 % of retail investor accounts lose money when trading CFDs. You should consider whether you understand how CFDs work and whether you can afford to take the high risk of losing your money.
You have the right to invest your way, and access your account from anywhere it is convenient with this broker. They have excellent customer service, including live chat support if you happen to need someone right away.
The company has been around for quite some time, and they have proven to be trustworthy and reliable to date. They are heavily regulated through both FCA and ASIC, which tells you they are adhering to a certain standard, and you can trust the company as a whole.
You really can't go wrong here if you're looking for a platform with plenty of research, simple trading platforms, and support that will have your back when you need them.
2. IG
IG is perhaps one of the most sought after online brokers for beginners and has actually won several awards for serving a very nice platform with generous tools and resources available to its clients.
They also have one of the best broker apps that you could possibly find. People really like IG because they have a broad variety of assets that you can get involved in. As a beginner, you may want to start simple, but as you build your knowledge and experience, you might decide to venture into things like Forex and futures, and those are all available here.
You can access all of your accounts in one single place with IG investments.
It doesn't matter if you have retirement, savings accounts, and other types of brokered accounts, it's all centralized together for you.
Another favorite about IG Investments is the ability to start your account with zero pounds. There is no minimum, and sometimes that is really the inspiration that a beginner needs to decide to jump into the market. Everyone should have a fair chance to invest, even if you need to start small, right?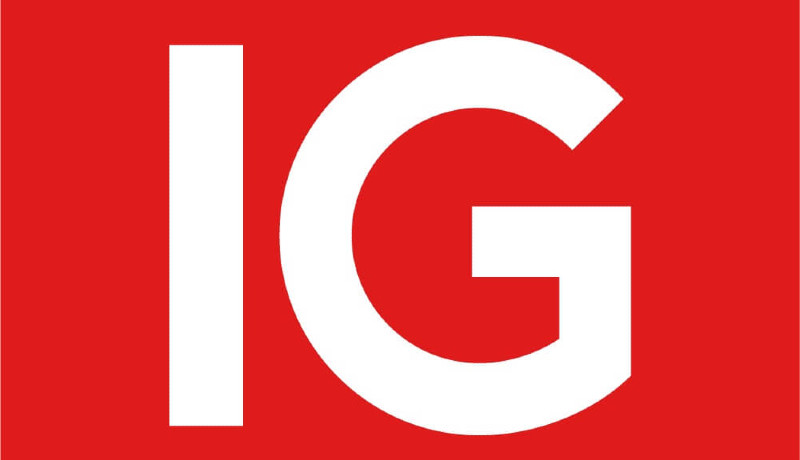 Spread bets and CFDs are complex instruments and come with a high risk of losing money rapidly due to leverage. 68% of retail investor accounts lose money when trading spread bets and CFDs with this provider. You should consider whether you understand how spread bets and CFDs work, and whether you can afford to take the high risk of losing your money.
They do have full access to a trading platform through your mobile app.
You can also use the desktop model. Both are intuitive and user-friendly. There are so many tools that can be a great resource for beginners as well. Start with the knowledge, learn what you can, and use that to expand and play with your chosen strategies.
3. Bestinvest
As a beginner, looking for something simple and user-friendly is often the priority. But you also want to access a platform that can grow with you, or makes it easy to transition when you're ready to move along. Bestinvest does both of these things, and they're doing a great job of it.
Bestinvest (review) provides you with simple, but reliable market information. It's just enough to give you great commentary and resources, without making you feel overwhelmed and overloaded with information.
Their customer service is really great, and they are available to you 6 days a week. You can access customer service from live chat, email, or even over the phone.
If you're looking for some investment tips or advice, you can take advantage of the one on one coaching sessions. These can be really helpful for beginners trying to get a feel for the industry.
Those sessions are even free, which is certainly advantageous as well.
This is a somewhat small platform, which is owned by a larger wealth management firm. They serve more than 45,000 clients, and you can access more than 1100 shares, as well as more than 2200 funds or investment trusts too.
There is a small fee for share dealing, but it's not excessive. It's reasonable, and comparable to some of the others in the market. When you consider the coaching and resources, it really isn't bad at all. The biggest downside is they don't have trading available on the app yet. You can do it from your computer, or you can call in a trade.
4. Charles Schwab
The first bargain broker Charles Schwab transitioned smoothly to being an internet broker and is now one of the best in the modern age – and also one of the most ideal for someone who hasn't ever put money into the marketplace.
Making the entire situation painless, Charles Schwab provides a broad range of services that will assist you in transitioning from inexperienced to a comfortable, successful, and seasoned investor.
In addition to stock data, reports, and business news from various sources, Charles Schwab also provides a screener that can be used to find a successful fund.
You can discover all the basics of wise investing thanks to their excellent starter instructional resources.
This is one of the major reasons why Charles Schwab is so great for beginners.
People who have little experience in the market will be able to learn a lot in a short amount of time because the educational tools offered by Charles Schwab are specifically designed for those who are testing the waters of the marketplace.
A perfectly functioning app gives you access to almost all of the features found on a desktop version. Additionally, Schwab has several awesome options for novices. With a minimum deposit and a friend's promotion code, you can get a bonus of up to $1,000 (£815). The $50 (£40) reward will be placed in the five biggest stocks in the S&P 500.
5. Interactive Brokers
If you know as a beginner that you will likely want access to a large range of assets within the investment banking world, consider Interactive Brokers (review). This platform is user-friendly for beginners, but also designed to be advantageous for the experienced and professional traders too.
Everyone has to start somewhere, but that doesn't mean that you should be stuck in a platform that holds you in that starting place.
It's important to be able to grow with your knowledge and skills, and expand your reach in the investment industry.
Does everyone need access to global assets, or things like options and futures? Well, no, they don't. But that doesn't mean that it isn't beneficial to have them available to the ones who do want to invest in those realms.
And with that in consideration, this platform offers a host of local and global market assets for investors of all statuses to get into. The best part is that it isn't overwhelming for beginners to access and use. You will have plenty of resources, and you won't be bogged down by the things you aren't interested in, either.
You can start your Interactive Brokers investment accounts with no minimum deposit as well, which is one of our favorite details when it comes to what is best for beginners. Invest small, and build as you are able.
6. eToro
When you're just beginning, the ability to watch others and learn from them is something that often comes in handy. You can do just that with eToro, making it another top choice for the best online brokers for beginners. It is suited to beginners, but doesn't push away the experienced investors.
Instead, eToro encourages experienced investors to share their knowledge with the beginners. They are very unique in that you can watch other investors, and even copy their trades if you feel like that suits you.
This online broker does have a minimum deposit of $10 (£8), but this is still very low and friendly to beginner users. Take the time to learn the process, watch what others are doing, and then try things for yourself as well. The platform is intuitive and simple to work with. When you trade stocks, there are no commissions.
eToro is a multi-asset investment platform. The value of your investments may go up or down. Your capital is at risk.
If you go inactive, you might incur a fee so you will need to be mindful of this to avoid it.
eToro operates much like a social platform, but with the ability to invest. This is one of the things that make them very unique, and they have been incredibly popular so far because of it. They have a great reputation, and are actually headquartered in the UK.
The only downside here is that you can't use it on a desktop yet. Right now, they are only compatible with mobile devices.
What to Look for When Choosing Online Brokers for Beginners
Now that you've seen some of our top picks for online brokers for beginners, let's talk about how you can make your final decision. Here are a few details to scope out that might help you choose from these options.
Commissions & Fees
Your goal on this platform is to find success, and probably to do so easily. No online broker can promise absolute results, but they can promise you lower fees. The problem is that some platforms will advertise these really neat things. But then they charge you outrageous commissions or fees on trading.
Never sign a contract or create an account without at least looking at what commission and fees will be charged. It's a good idea to compare between companies to find the best match as well.
Investment Platform & App
You may not be able to fully try out a platform without creating an account, although some sites have demos you can look through. Take a look at the features of the platform and the app to determine if it's user-friendly or set up well.
You can also look at what others are saying. As a beginner, you need something that is easy to use and understand. Look for the technological features, as well as the ability to find valuable educational information for your trading commitments.
Customer Service
Great customer service is vital on any type of platform. You could have a free and cheap platform, but have terrible customer service. Or, you might be able to find an affordable platform that has stellar service.
Often, paying for the stellar service is well worth it.
We're talking about your finances here. You should have access to customer support, and they should be phenomenal to work with. While not every company is the same in terms of support, you definitely want to make sure it's at least acceptable support and service that is available to you.
Common Questions to Consider
The following are some of the most common questions related to finding an online stock broker for beginners. These may be helpful to you as well as you decide who to use.
Are Brokerage Accounts Safe?
When you use a qualified broker online, your money is safe. There is no safety guarantee for investments, but there is protection against fraud, or broker companies that fail. Be sure to only allow investments that fit into your risk profile so that you aren't feeling nervous.
Is Hiring an Online Broker Worth It?
Even with online brokers, you have the ability to manage things and make decisions. Using an online platform simply provides you the space to trade as you wish. You can hire full services where you get recommendations and expertise, but this isn't required.
How Much Do Online Brokers Cost?
The cost of these online brokers will vary from company to company. Be sure to check this out and compare. Some of them have monthly fees, while others will have no fees like that. Also look at trading costs and commissions to get a full idea of how much it will be.
How Does an Online Brokerage Work?
Online brokerage platforms are similar to online banking, but they give you access to the investment world. You can buy and sell things like mutual funds, bonds, stocks, and more. That is something you cannot do with traditional banking.
How you invest will ultimately depend on your needs and preferences.
All trades or account establishment details will be set up within the platform of your choice, and you can make transactions as you are ready to do so.
Can You Cash Out Your Online Broker Accounts?
Yes, this is your account and your money. You can cash out at any time. What you cash out for will be subject to the prices of the market at the time. You should know that when you cash out, it won't be instant like using an ATM at the bank.
First, you will have to sell anything invested, and wait for that to settle. This could take several days for some assets, but might only take 1-2 days for some assets as well. When they settle, money can be transferred to you, minus any necessary fees.
Invest in Your Future with Online Brokers
An online broker platform is meant to be a convenient and easy way for you to get involved in the investment industry. As a beginner, you have plenty of options to choose from. If you have specific needs or interests, be sure to choose a broker that will accommodate those preferences.
All of the online brokers we've shared here are great choices for beginners. Try one out and see what your investment future holds for you. Consider all of the details to make a final decision.
Related Guides:
Get Bank Deals & More
Sign up for our email updates on the best bank deals, money savings tips and more.