Best Banks for Small Business
Starting or switching? Read our guide on the best business bank accounts
Updated: July 12, 2021
CompareBanks is reader-supported. When you click through some links on our site, we may earn an affiliate commission.
Learn more
Want more advice and help with business banking and more? Take a look at our sister brand, Numo, that's dedicated to all things business finance.
Best Banks for Small Businesses: A Complete Guide
As any small business owner knows, keeping your costs down is essential. There are often many different services you require, and you have to make sure each one is as cost-effective as possible. Your business bank account is no exception to this.
Whether you're just starting out or looking to get a better deal, there are plenty of banks to choose from. Each will try and entice you in with some fairly attractive offers. But which one do you select? We've compared some of the best business bank accounts available, and detailed what you need to look out for.
| Bank | | | | | | |
| --- | --- | --- | --- | --- | --- | --- |
| Clydesdale | Bank | – | Startup/Switcher | Business | Current | Account |
| Santander | – | Start-up | Business | Current | Account | |
| Tide | – | Business | Current | Account | | |
| NatWest | – | Startup | Bank | Account | | |
| HSBC | – | Current | Account | for | Startups/Switchers | |
| Countingup | – | Business | Current | Account | | |
| Yorkshire | Bank | – | Startup/Switcher | Business | Current | Account |
What Makes a Good Small Business Bank?
The answer to this question isn't a simple one. In truth, it depends a lot on the type of small business you have and the requirement you need from your account. For many new entrepreneurs, the temptation can be to stick with your personal banking provider. High-street banks can often offer some enticing incentives. However, there are other options.
Challenger Banks
There has been a rise in 'challenger' banks, smaller companies looking to disrupt the market. They are often in a position to offer some competitive rates in order to secure new customers. This increased competition is great for small business owners, as it gives them the freedom to choose an institution that's right for them.
Low Monthly Fees
With this freedom of choice in mind, there are a few critical features that make a good business bank. Perhaps the most important of these is the associated fees. Regardless of whether your business is just getting started or whether you're already established, you want to be paying for as little as possible. Low monthly fees should be a high priority.
Convenience
Another consideration should be convenience. Internet banking has been around for a while now, and mobile access is becoming increasingly popular. Some institutions offer a mobile-only approach, which strips down the experience to give you only the essentials. This can be particularly useful for those who just need the basics, but may not suffice for small businesses with complex accounts.
Business Loan Options
One final element that makes a good small business bank is their range of loan options. If you need a business loan, you'll want to ensure that you get the best rate possible. You don't want your company to get hit with high levels of interest or fines for using your overdraft.
How to Choose the Right Bank Account for Your Business
Given the wide array of choices on offer, choosing the right bank account for your small business can sometimes be difficult. Below, we've outlined some of the primary considerations you should make during the process:
Assess the turnover of your business
This is a factor that will impact the kinds of accounts you're eligible for. Many of the accounts will only be suitable for companies up to a certain size in terms of annual turnover.
Consider the services you need
It may be that your accounts are relatively straightforward. If your money is going in and out of one bank, without lots of admin and payroll issues to contend with, you could benefit from a streamlined service as provided by smaller banks.
Look to the future
Just because an account works for you now doesn't mean it always will. If you're planning on expanding your company significantly over the coming months or years, you may need access to credit, loans, or other financial services. Bear this in mind when choosing a bank for your small business.
List out your fees
Each account works slightly differently, and the incentives and fees will also differ. By listing out the charges, both short and long-term, you can find out which account is most viable for your purposes.
Switching Business Bank Accounts
You may find that your bank is no longer right for your small business. It could be that the initial bonuses are no longer in effect, and the fees have slowly become too much. In these instances, it's possible to switch your account to a bank that's more beneficial.
With CASS, your account is guaranteed to be switched within seven working days. All of your direct debits and standing orders will also be transferred over.
The Current Account Switch Service (CASS) is a system that can help your business make the switch. There are a few caveats; your company must employ fewer than 50 employees, and your turnover cannot exceed £6.5 million. However, if you're eligible, the service is straightforward.
With CASS, your account is guaranteed to be switched within seven working days. All of your direct debits and standing orders will also be transferred over. Any payments made to your old account will be directly transferred into your new one.
Businesses that use the CASS system are covered for any errors that may arise. So, if you incur any charges or interest because of a mistake with the switch, you will be reimbursed for the amount. It's a really useful method for small businesses to take advantage of the many introductory offers that are available with banks.
The Best Banks for Small Businesses
Below, we've collated some information on the banks and accounts we think provide the best services for small businesses. We've highlighted some of the pros and cons of each, as well as a brief description of why they appeal. As mentioned above, you'll first want to assess your needs to see which provides the right service for you.
Clydesdale Bank – Startup/Switcher Business Current Account
Pros:
25 months' of free business banking.
Useful mobile app and online banking services.
Negotiable overdraft rates.
Cons:
Offers can only be accessed within the first 12 months of trading.
Why we like it:
This account is useful for smaller companies who have an annual turnover of less than £2 million. The 25 months' of free banking gives firms a great start with their financials. To take advantage of the offer, you will need to either open or switch accounts within the first year of trading, so those looking to change banks must bear this in mind. However, their services are perfectly suited to those who take a hands-on approach.
The mobile app is intuitive and easy-to-use, as is their online banking platform. Clydesdale also offers a negotiable overdraft rate, so if you frequently find yourself needing one, you should discuss this during setup.
Santander – Start-up Business Current Account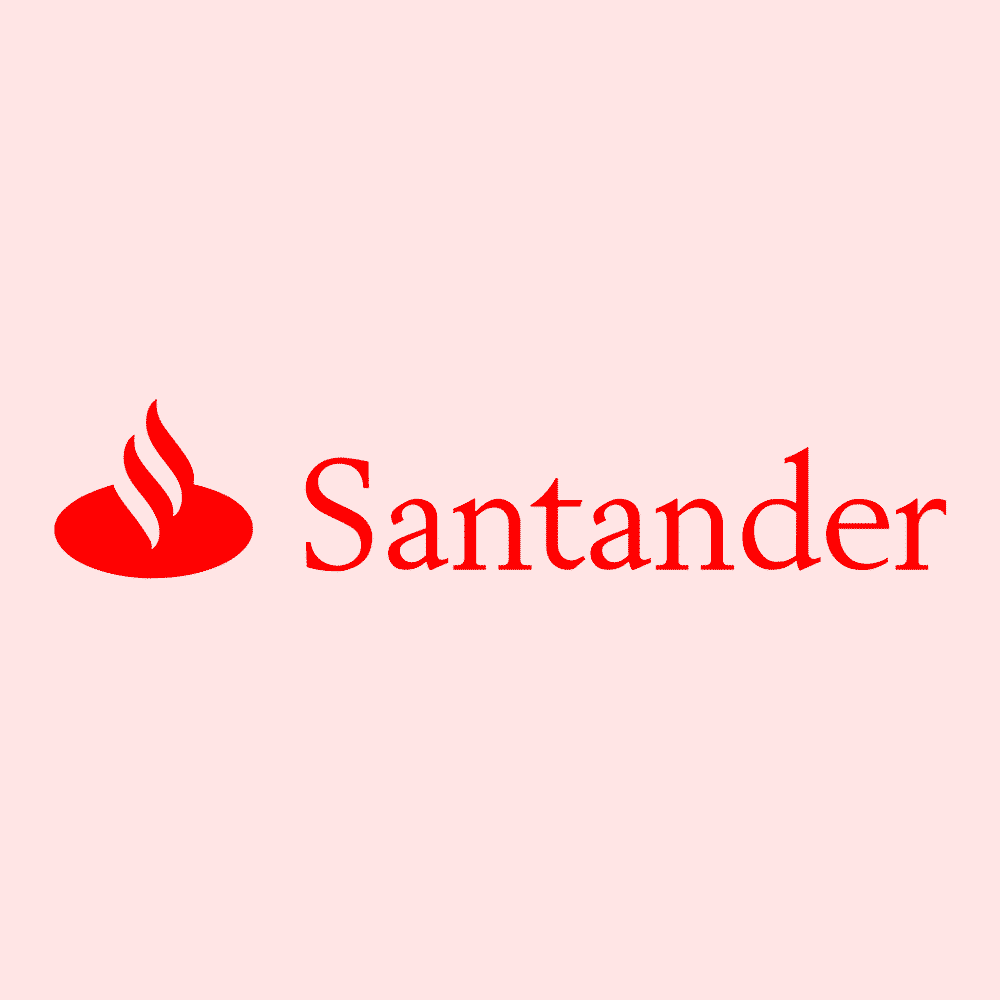 Pros:
Up to 18 months' free banking.
Interest earned on credit balances.
Free alerts provided via mobile and email.
Cons:
Limited availability/eligibility for established businesses.
High fees for overdraft and non-standard transactions.
Why we like it:
If you're just about to get started with your small business, this Santander account is one of the best out there. All eligible accounts will receive 12 months' of free banking, while certain companies could benefit from 18 months' without fees. Unfortunately, the period for switching to this account is small; it has to be within your first year of operations and be your first Santander account.
As with Clydesdale, the online and mobile banking is excellent here. Not only is it easy to access and manage your money, but you can also set up free alerts via email and mobile.
For smaller companies who will need to make use of the overdraft facilities, this may not be the ideal account. The fees can soon mount up; a variable 5.75% AER representative rate is non-negotiable, and the unauthorised usage fees reach 25.75% EAR.
Tide – Business Current Account
Pros:
No account fees.
Simple interface that's easy to use.
Instant credit and access to free purchases with Tide MasterCard.
Cons:
Lack of physical branches.
Fees charged on transfers and ATM withdrawals.
Why we like it:
Tide is one of the 'challenger' banks we mentioned above. Their ethos is certainly appealing; simple business banking with powerful features. Tide accepts business accounts with all turnovers, making it perfect for small businesses at all stages of development. The features they offer are quite straightforward; a mobile app gives you access to your finances, and accounts can be opened online with minimum fuss.
Although there are no account fees, there is a 20p charge for every bank transfer and £1 fee for cash withdrawals. These fees are small but can mount up if you use them regularly. Your transactions are automatically categorised and sent through to your accounting software, which can be incredibly useful.
Sadly, Tide doesn't offer overdrafts to businesses. This can be a deal-breaker for some. Similarly, support options are limited. Although you can speak to them on the phone, you have to first email them first in order to make contact.
NatWest – Startup Bank Account
Pros:
18 months' free banking for startups.
Highest-rated mobile app.
Online and telephone banking access 24/7
Cons:
Relatively small annual turnover allowance.
Why we like it:
High-street banking veterans NatWest provide a seriously tempting offer for new startups. With 18 months' free banking if you've formed within the last year, you get access to some of the institution's best features. Their mobile app is one of the best available, winning the 2018 best banking app. You also get access to round the clock banking through their online and telephone services.
Only companies with a turnover of less than £1 million are eligible for this type of account, which is less than many on this list. Once your free trial is up, you'll start to incur charges and fees which may mean it's no longer a viable option. However, you can make use of the CASS system here, and apply for a £500 overdraft without arrangement fees for 12 months.
HSBC – Current Account for Startups/Switchers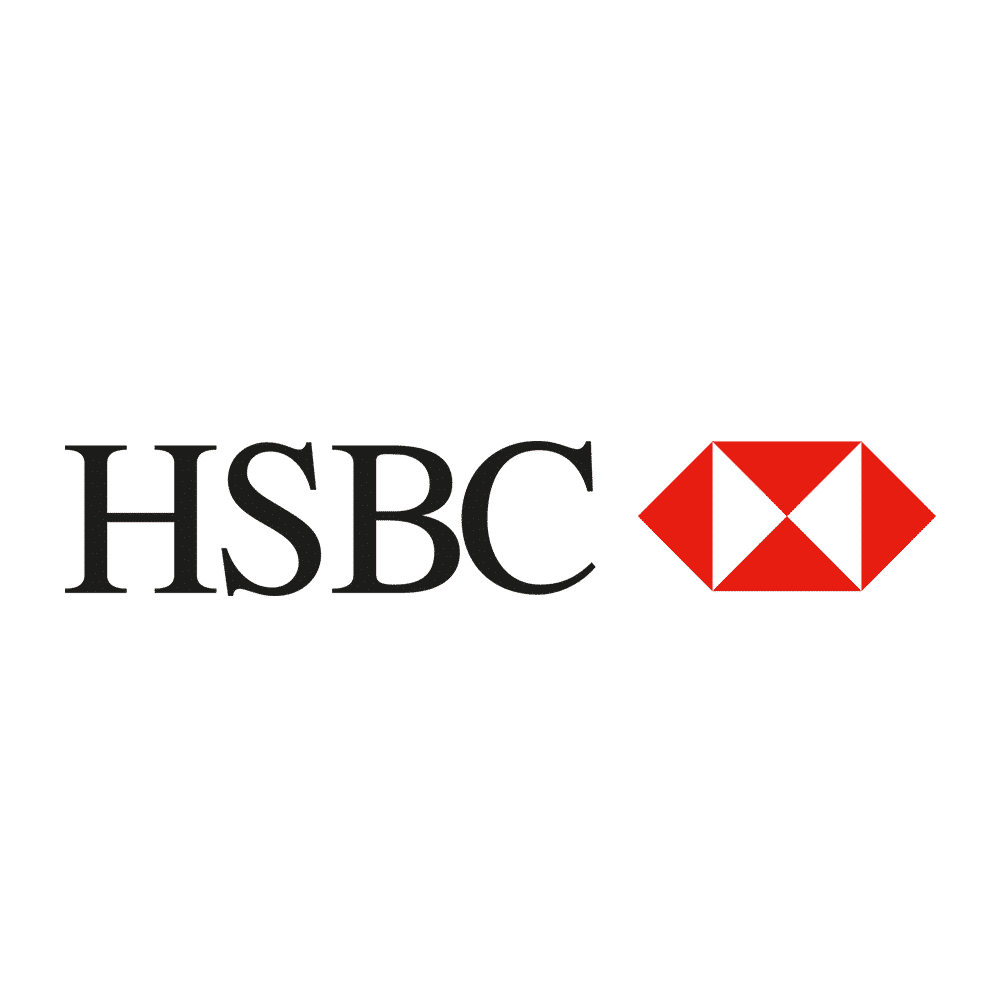 Pros:
12-18 months' free banking.
Online applications available.
Yearly 'best-tariff' reviews.
Cons:
Charges after free period.
Why we like it:
HSBC offer accounts for both startups and businesses switching their accounts. The former can take advantage of 18 months' of banking without fees, while the latter has 12 months'. HSBC is encouraging entrepreneurs to sign up, giving access to online applications and a variety of tariffs and support options.
When your free period is over, you will automatically be placed on the £5.50 a month tariff. This will be reviewed and amended as necessary each year. However, there are some fees, particularly for cash deposits, that could be unappealing to some. These get even worse after the first year of fixed-price banking.
One aspect that can be very useful is the access to both business specialists and HSBC's Knowledge Centre, which can be an invaluable source of information to help your company grow.
Countingup – Business Current Account
Pros:
Low monthly fees.
Easy to open an account without credit checks.
Cons:
Why we like it:
Countingup is another 'challenger' bank that puts convenience at the heart of what they do. Customers can sign up for an account online in just five minutes. No credit checks are required, meaning you can have access to a functional account in just a few short moments. There's no limit to the turnover either, so it doesn't matter what stage your small business is at, you can still open an account with them.
Unfortunately, there isn't a free trial period like there is with many of the other institutions. Their fees are very low in comparison to many though; it's just £2.95 a month to bank with them. Although many of their features are simple and straightforward, there is the option to have automated bookkeeping, which can be extremely useful.
Yorkshire Bank – Startup/Switcher Business Current Account
Pros:
Free banking for 25 months.
Negotiable overdraft rates.
Cons:
Fees on non-standard transactions.
Fees after free period can mount up.
Why we like it:
With over two years' worth of free banking, Yorkshire Bank offers a great deal for both startups and companies switching. This free period only applies to standard services such as Direct Debits cash deposits and withdrawals. CHAPS payments and international transactions will incur fees.
Like with many of the top high-street banks, you'll have access to internet, phone, and mobile banking, as well as some effective customer support. The one main downside is that after your free period, the fees are quite high. Automated entries are charged at 30p per transaction, while manual ones are charged at 70p each.
Small Business Banking Top Tips
Now that we've covered some of the best options you have available, it's time to hand out some more advice. Below, we've summarised some banking wisdom to help your business grow:
Focus on overdrafts. If you frequently have to dip into your overdraft, look for a bank that offers a good service in this area. The associated fees can often be punishing, so bear that in mind when you open an account.
Be aware of credit checks. Most accounts, particularly from high-street banks, will require you to pass a simple credit check. Depending on your situation, this could prove problematic. Consider opening a basic bank account instead if this is an issue.
Use external companies for international payments. Rates with banks are often unfavourable, but there are firms that specialise in such transfers. Choosing one can save you quite a bit.
Gather all your documents. Before you apply for an account, whether it's online or in-branch, ensure you have all the necessary documents relating to your business. You will need your own personal information and ID handy, as well as your company registration papers.
Matt Crabtree
Hi, I'm Matt and I'm an author here at CompareBanks. I write about a range of topics including UK bank stories and the latest news in the banking world. If you'd like to get in touch, feel free to send me an email using the link in my bio.
Get Bank Deals & More
Sign up for our email updates on the best bank deals, money savings tips and more.